}?>
INSDUSTRIAS CÁRNICAS PEÑAFRÍA
Industrias Cárnicas Peñafria S.L. is a family company created in 1991, it is located in the municipalities of Palencia (Salting Plant) and Torquemada (Boneless and Packaging Centre).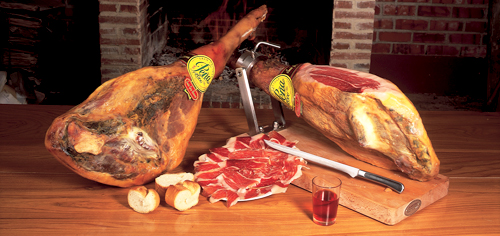 We are dedicated to the manufacture of Serrano and Cured Ham. The wide experience of several decades makes us master all processes to carefully obtain products with different presentations.
TRADITION AND PROGRESS
Industrias Cárnicas Peñafria S.L. has modern facilities in constant adaptation to new technologies, combining tradition and ensuring a very high level of hygiene, also having a dynamic young and skilled team.
The flavour and delicate texture of our ham on the palate makes it recognised at national and international levels as a high-end product, ideal for a healthy diet.
PEÑAFRIA'S SEALS AND CERTIFICATES